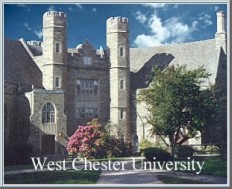 CONSUMER FIRST PRIVACY POLICY

At Consumer FIRST, we use state of the art technology in an attempt to protect your personal information. Although we go to great lengths to provide security, we cannot guarantee and accept no responsibility for the interception or decryption of your information by others.
We are committed to protecting and respecting your privacy. In every aspect of our business we have structured our website and technology to protect you, as you transact business with us. Part of our business is to create refunds and commissions to our members, resulting from transactions that they make using registered credit and debit cards at participating merchants. This necessitates that we collect from you personal information, such as credit card numbers, social security numbers and other personal information. We want to assure you that we do not take your trust lightly and that we take every reasonable precaution available to us, to ensure that the information entrusted to us is kept secure and confidential.
Once you give us your information we want you to be assured that we will only use your personal information to fulfill our obligations under the Consumer FIRST Program. We want you to be aware of our Privacy Policy and practices and about the choices available to you regarding the use and collection of your information. The personal information we collect is for identification, communication and security purposes. We are obligated to report income to the relevant tax authorities where commissions are payable and to do so, we need a social security number or taxpayer ID number. Your credit card number, if given, is necessary for us to track your purchases and award refunds to you. The other personal information we require is primarily for communication purposes so that we can keep you informed about our program and fulfill any requests that you may have. We encourage our members to furnish us with information regarding your personal interests, demographics and other relevant information to enable us to serve you better with products, services and merchants that would be relevant to your needs. We may offer you the opportunity to participate in market research or furnish you with relevant information. We will offer you the opportunity to opt out of such opportunities.
We are not in the business of selling mailing or email lists. Other than where we are obligated by law, we will only share information with partners that are part of the implementation process of our Program and who are under a Confidentiality Agreement. If we do come across products or services that we feel would be relevant to you, we will give you the opportunity to decide if you wish to receive the information or not. You will have the opportunity, in a secure environment, to update your personal information. Encryption is used when exchanging sensitive data and our policies and procedures ensure that your information is only available on an as needed basis.
Consumer FIRST does use cookies on our site. The cookies are used exclusively to enable us to serve you better. They supply us with data to equip us to make your experience on our web site easier and more relevant. They are not used in any other way than to help us improve our site based on usage and as an extra security layer to ensure your privacy. Cookies in no way give us access to your computer or any other personal information about you.
Disclaimer:
Any links from our site to third party sites are for your convenience. We are not responsible for the content of such sites or their use and their appearance does not imply any endorsement of any kind. We will make every effort to ensure that the information on our site is accurate but we will not be held responsible if errors occur. We reserve the right to make any changes to our site or Program at any time. Use of this site is at your own risk and Consumer FIRST disclaims any warranty expressed or implied concerning our site. Neither we nor any supplier or associate will be liable for any direct, indirect, punitive, incidental, consequential or special damages in any way arising out of, or connected to the use or misuse of this site or for any error or delay of transmittal of information to, from or through this site.
Governing Law:
This Agreement is subject to and is to be construed in accordance with the laws of the State of Texas. You consent to the exclusive jurisdiction of the federal and state courts of Texas for all disputes arising out of this Agreement. This Agreement constitutes the entire agreement between you and Consumer FIRST. It supercedes and replaces all previous agreements whither written or oral between you and Consumer FIRST. In the event any provision of this Agreement is deemed invalid or unenforceable, all other provisions of this Agreement shall remain in effect. Any bona fide printed copy of this Agreement shall be admissible in any proceeding before a court or arbitrator.
Indemnity:
A condition of the use of our site is that you agree to indemnify Consumer FIRST, it's owners, officers, associates and suppliers against any and all damages, losses, costs, expenses, liabilities and attorney's fees arising out of, or relating to or resulting from your use, misuse or attempted use of this site and Program.